---
---
Hello future Computer Engineers! I am Engr. Oscar P. Oganiza, founder of www.oganiza.com and page administrator of Computer Engineers Ph Facebook page.
Andito kayo sa article na to kasi mga senior high school students kayo na gustong mag-take ng computer engineering course. Or, kayo ay enrolled na ng BS Computer Engineering sa inyong college or university.
Maiba ako, bat nyo balak mag CPE or bakit nag enroll kayo ng CPE? I still remember the very reasons why I took Computer Engineering. Simple lang, adik ako sa COMPUTER [GAMES (DOTA, RAN ONLINE, CS, O2 JAM, RAKION, CABAL, etc.)], then my NCAE result was ENGINEERING. Pinag- "plus" ko lang, kaya yun na, BSCpE na kinuha ko.
How nice naman di ba?
Fortunately, natapat naman na sa gusto kong school nag-ooffer sila ng CPE, kung hindi ako nakapag CPE nuon, siguro ECE naman ang course ko.
Anyways, Im proud alumnus of Wesleyan Univ. Ph in Cabanatuan City, Nueva Ecija. Kaway kaway sa mga ka brad natin jan sa WUP. Also, I'm a regular professional member of ICPEP, Institute of Computer Engineers of the Ph.
Let's get back into the topic, what are my tips for the upcoming and enrolled CPE Students.
BE FRIENDLY
Ito ang kauna-unahang "HACK" na dapat mong matutunan, "SOCIAL ENGINEERING". Hindi ako kagalingan sa ENGINEERING MATHEMATICS, pero naiintindihan ko naman kapag nagtuturo si Mam at Sir. Pero kapag QUIZ/EXAM na, ibang usapan na, dapat tropahin mo ang ACE ng batch nyo. Sa kanila naka-depende ang grades nyo in the future.
Hindi kayo kokopya, aba aba, magpapaturo kayo sa kanila kung pano i-solve yung ganito ganyan. I don't wanna teach you any cheating mechanisms, "at your own risk" yan.
Being able to befriend your class valedictorian is a plus. They could teach you how to solve engineering mathematics or any programming language subjects which is hard for you.
---
---
THINK STRATEGICALLY DURING TESTS
Pansin ko lang noong nag-aaral pa ako, lagi kaming pinapansin sa likod during exam. Nagkokopyahan daw sa likod. It is somehow true, that "BOYS AT THE BACK" are cheating. Pero kung ayaw mo mapansin lagi, sa HARAP or GITNA ka PUMWESTO.
It is ok kung you are 2 seats away from your class valedictorian. (You know what I'm thinking.) Para hindi kayo masyado napapansin ni Mam at Sir. As you can also observe, ung mga class valedictorian natin, lagi nasa gitna or nasa harapan.
So, my advice is, "THINK STRATEGICALLY".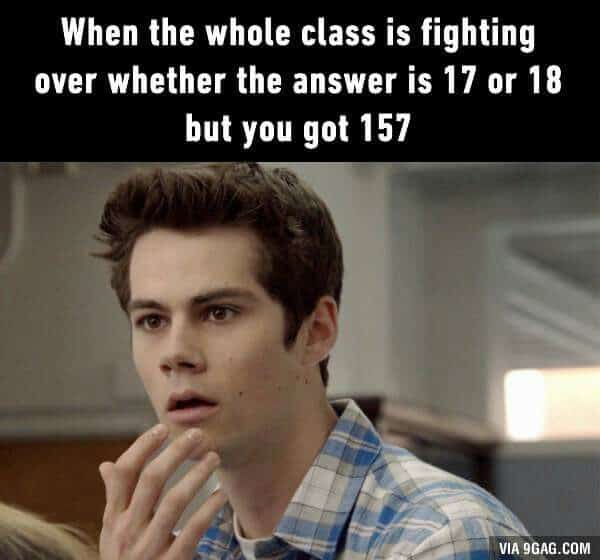 COMPLETE ATTENDANCE IS A MUST
Sa attendance na nga lang naka-depende grades mo, late ka pa, or absent. Konting sipag lang, yung ibang college instructors natin, makita lang nila effort mo, ipapasa ka na nyan kahit puro 5 ang grades mo.
You, being punctual gives your professors, somehow, the idea that you wanna learn. That you exert effort just to be on time and catch his/her class.
I still remember yung attendance ko non, "WALANG SABLAY, WALANG MINTIS."
Aside from class attendance, participate in different college events or festivals. I am very sure that your professors will give you incentives in doing so. Attend kayo ng seminar about PHP, Adobe Photoshop or Robotics.
Yearly we had different college fests' like acquaintance party, where different year levels compete to victory. During our time, may DOTA tournament kapag nag-champion ka may extra points ka. Kapag over-all champion ang class nyo, pasado na kayo sa ganitong subject. "Depende sa usapan nyo ni Prof"
Moreover, I knew that this motivation helped the department to increase attendance during these kinds of events.
Additionally,attend university founding anniversary or so, where different colleges compete to win the overall champ. With that, attendance is a must para may taga-cheer naman ang ating mga players. Kapag kumpleto attendance mo, may incentive ka.
---
---
YOU NEED SMARTPHONE AND LAPTOP
Napakahirap mag-aral ng walang gadgets. Esecially during my first year, my cellphone was Nokia which I used for texting only.
I do not tell you to BUY A NEW PHONE, what im suggesting here is to use phones which could really help you browse over the internet and learn.
Moreover, during our programming subjects, we were inside this computer lab room. Each of us has a computer where we need to run a program. Minsan hindi gumagana ung desktop/pc, sometimes, pc automatically shuts down at di mo Na save ung gawa mo. But, if you have a laptop, you can run any program, install any applications you wanna learn.
Kailangan mo din ng LAPTOP sa GFX Design at AUTOCAD. Invest on those devices, you'll gonna use it until your graduation.
LEARN ONLINE
It is given that when you have SMARTPHONE AND LAPTOP, you should educate yourself online. Do not depend on what your professors' explanation.
Iba kasi ang equation sa example, iba equation sa quiz, iba equation sa exam. You know what I mean right?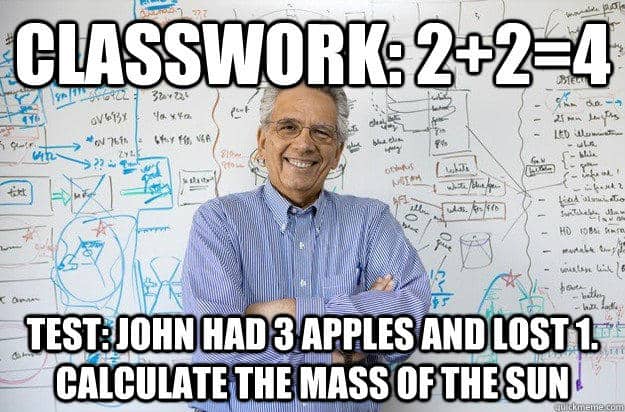 Additionally, what I have noticed was, ang ituturo lang sa inyo ay ang basic. And I think, that serves a purpose. Para naman magsipag kayo mag-aral. Puro kasi kayo NETFLIX at SPOTIFY.
CONCLUSION
This post solely represents the authors' opinion. No harm and disrespect intended and for informational purposes only. Guys, these tips aren't complete enough. I'll bring you all the tips you needed post by post. I have limited time to write article because of my job. But I promise to convey all the tips you needed to pursue this course.
If you have questions and suggestion, please, like these pages and message me there. If someone wants to share tips, please do. Likewise, please share this article so everybody who wants to take computer engineering will have an idea.
I don't wanna scare you for choosing this course, but ill gonna be with you all throughout your journey. Let's make this suffering enjoyable and memorable.
Kudos kids!
---
Keywords: is computer science engineering easy, computer science engineering salary, benefits of studying computer science, tips for first year engineering students, advantages of studying information technology, computer science engineering salary, is a degree in computer science worth it, computer engineering jobs philippines, computer science in ust, icpep certification, computer engineering board exam 2019, advantages of studying information technology