FREQUENTLY ASKED QUESTIONS
Will I be locked into a long-term contract?
Not at all! All contracts and service agreements are on a quarterly basis. There are no hidden fees for cancelling – ever. We are happy to report that we have never had a client terminate their services or switch to another provider since we've started
All our projects and service charge are completely transparent. At the moment we work with companies who have budgets ranging from a few hundred pesos per month to a few thousand. Rather than having a minimum amount, we adjust our strategies, volume of work and timescales based on the available budget.
We can also adjust the approach we take depending on how much involvement our clients have. If you are happy to implement suggestions yourself (after a proper explanation), it will reduce the overall project cost.
Is there a minimum starting price/budget?
Yes, depending on what strategy you are planning to get.
Nobody can guarantee results in digital marketing as there are too many variables, especially with SEO, as Google's algorithm is a secret.
Also, trust us when we tell you that we aren't happy with results unless you are!
Does my company really need a blog for social media marketing?
Yes! A blog is one of those non-negotiables. Apart from all of the benefits it provides on its own, such as increasing your credibility as an industry expert and providing fresh, keyword-rich content on a regular basis to please the search engines, a blog is a vital component of social media marketing. One of the most effective types of content to post on social media is a link to a blog post. Without fresh blog posts being shared on a regular basis, you won't have nearly as much to talk about with your fans, and you won't be driving as much traffic to your site, either.
How should we be using Facebook for marketing?
Facebook is the social media platform of choice for over a billion people worldwide. Use it to connect and interact with your audience, and to share your content in a way that encourages your fans to share it as well.
How long does it take before I'll start seeing results from social media marketing?
With social media constantly evolving, this depends on variables such as the time and effort you're putting into social media marketing management, your budget, your audience, your strategy, and whether you're using paid ads or not. Regardless, it's important to remember that social media is a marathon and not a race.
How important is it to share my content on social media?
It's not important – it's essential. Posting content to a blog and then sitting back and hoping that visitors will find it is an exercise in futility. In fact, some blogging gurus maintain that only 20% of your time should be spent on content creation, and the other 80% on promoting that content via social media! It's that vital.
Is guest blogging part of a content marketing strategy?
Yes! Content creation is content creation, whether it'll appear on your site or someone else's. Of course, guest blogging is also an essential part of outreach or digital PR, but the principles of content marketing still apply – you want to create valuable information that will help consumers.
Digital marketing is a bit of a catch-all phrase to cover all the services we offer. There are likely all sorts of definitions, but in our particular case it covers anything based online. This includes:
SEO
PPC
Analytics and conversion rate optimisation
Content creation and marketing
Social media
Email marketing
Marketing automation
SEO, or Search Engine Optimization is everything done, on-site and off-site, to ensure your website gets found on the Internet and to make sure that the incoming traffic converts to sales & business.
Local SEO focuses on achieving results in location-based searches, for example, "restaurant in Oxford". These types of searches are becoming a lot more frequent and often result in a map being displayed in the search results. There are some very specific tactics that can be employed to affect performance in the location-based search results.
Content marketing has been around for decades, but more recently has been used in the digital marketing world to mean creating content for either on-site or off-site use in order to gain links, social shares and traffic.
Can social media marketing really help my business?
Most definitely! It's been proven again and again by business after business. In fact, not utilizing social media marketing can actually harm your business, since having an online presence on social media is simply expected of any reputable firm these days
What are the benefits of social media marketing for my company?
Whether your business is taking advantage of it or not, social media has forever changed the way that consumers communicate with businesses, and vice versa. Being accessible to your customers – and your prospective clients – via social media is a vital means of developing relationships with them and helping them through the sales funnel.
What is content marketing exactly?
Content marketing turns traditional marketing on its head. Instead of focusing on a company and its products or services, it focuses on the consumer's needs first. The goal of content marketing is to provide valuable, genuinely helpful information to consumers for free, in order to create a relationship with them based on trust, which eventually leads them to make a purchase.
What Social Media Sites Do We Work With?
We work with many different social media channels! We work with the major social media sites like Facebook, Twitter, Google+, Youtube, Instagram and Pinterest. However, we also work with dozens of smaller social media sites as well as emerging ones.
Will Social Media Work For My Business?
Yes. Social media has many different applications and can work for every company. Social media gives businesses the ability to connect directly with the customers like no other advertising outlet. Sometimes businesses don't have the time or skills to effectively manage their social media efforts. The experts at Infinity Digital can handle all of your social media needs.
OUR SERVICES
We empower our clients through smart marketing solutions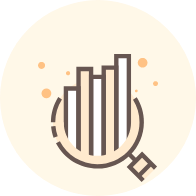 Digital Marketing
Businesses today requires a new approach of marketing using the world wide web and social media platforms to double your sales. Get in touch with us and let's start our project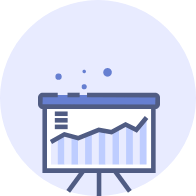 advertisement
Simplest way to know that you are in business is through advertisement. Advertise your products and services with us to reach potential clients.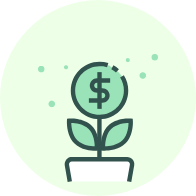 SPONSORSHIP DEALS
Digital marketing and advertisement integrated to give you the most powerful marketing strategy. Executive page will be given solely to you if you avail this plan of ours.
Interested To
Get Our Services
©2018 – 2020 Oganiza | All Rights Reserved
Blog

Legal Stuff
Marketing